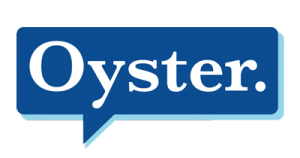 The Foundations of Effective Leadership:
An Online, Interactive Development Progam
What does it take to lead in today's complex, fast-changing, and uncertain world?
Are you working harder without getting the results you expect?
What does your team need from you to perform at their best?
Introducing: The Foundations of Effective Leadership
You will learn and experience what the best leaders do and how they do it. In this six-month immersive program, you will learn the tools and methods that will empower you to not only succeed but thrive in this increasingly uncertain world. Program co-leaders Andy Robbins and Larry Shoop are laser-focused on providing real-life principles, behaviors and actions that you can take to work and utilize every day.
Activities are built into every session with discussions and collaborative exercises.  You will interact and learn from other participants who come from diverse backgrounds, functions and industries.  This allows you to apply what you learn in real-time to the business challenges and opportunities you are facing.
Each month, the program focuses on essential leadership skills:
Leadership self-awareness.  How to make sense of the world around us, sorting out what is important from what is not.
Leader as Coach.  How to empower others to do their best work and free yourself from being overwhelmed.
Developing a vision and strategies.  How to provide clarity when the future isn't clear and confidence to follow a plan that will lead to success.
Leadership presence and communication.  How to inspire, motivate and engage those around you.
Influencing without positional power.  How to bring others along with you to achieve a common goal when there are competing interests and priorities.
Generating results and accountability.  How to create an organization that takes responsibility to get things done and delivers high quality results without resorting to working harder.
Our latest Foundations For Effective Leadership program is underway, sign up below to be notified when registration opens next. 
All businesses can benefit from developing and growing their leaders. However, the costs can be out of reach for all but the largest organizations. The Foundations of Effective Leadership delivers a Fortune 100 quality learning experience with the flexibility and cost-effectiveness of online delivery. The program gives teams the option to buy individual seats in this online format. This means your leaders can get world-class leadership training no matter the size of your organization.
The training itself is structured for individuals with leadership experience. Participants don't have to be directly managing people to benefit from this program. Anyone leading a program or initiative will find this training beneficial now and in future endeavors.
Each session was thoughtful and helpful. I truly appreciate the (business) investing in the leaders.
This leadership program has been available in an in-person format supporting larger companies for several years. After receiving high praise and positive feedback from executives and participants, Andy and Larry are taking their cutting-edge program online.
Here's what's included in the six-month program:
A seat in an intimate cohort of leadership peers from a variety of industries and functions
Email access to the program coaches for the full six months
Monthly 2-hour live seminars, scheduled so most, if not all, participants can attend (6 total)

These seminars will be available on-demand following the live session

Leadership assignments that support each of the 6 lessons
Foundations for Leadership
I learned to trust my instincts and proceed confidently, even when I feel uncertain.
Our latest Foundations For Effective Leadership program is underway, sign up below to be notified when registration opens next.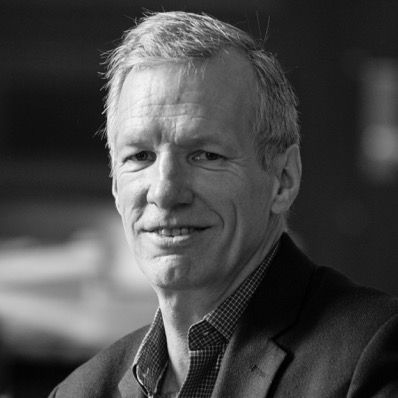 Andy Robbins
Following a 25-year career at Intel Corporation, Andy founded Oyster in 2016. A Portland-based leadership development company, Oyster works with leaders and their teams, from start-ups to large corporations, to help them successfully navigate the increasing pace of change and disruption challenging all businesses today.
At Intel, Andy was an operational leader who got results by inspiring and empowering those around him. From finance to information technology and strategic sourcing; Andy impacted a number of teams at the company. His last role was as the General Manager of the IT Strategy Office.
Outside of work, Andy is passionate about soccer, specifically the Portland Timbers, and beer. He leads a group of beer enthusiasts around the city on a mission to visit all the city's breweries. So far, they've visited over 75, with many, many more to go.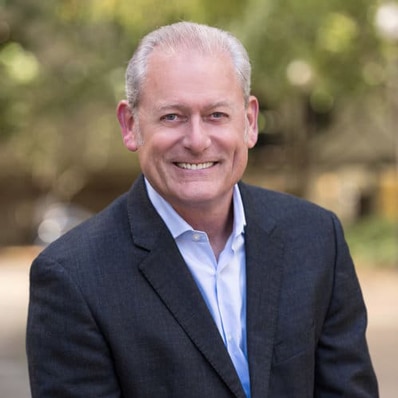 Larry Shoop
Larry Shoop has 20 years of experience coaching leaders on their communication,  presentation skills, and presence. Additionally, he coaches leaders and their teams on increasing performance and achieving stronger results by adopting and practicing leadership behaviors that engage and motivate everyone around them.
Larry worked at Intel Corporation for 16 years, leading the Employee Communications and Executive Keynote groups and coaching leaders on the behaviors and skills to improve performance and results. He launched Fiallo+Shoop Communications in 2016 and joined forces with Andy Robbins at Oyster.
Before joining Intel, Larry was a television news anchor, reporter, producer and writer. His primary passion away from work revolves around his family, four generations of whom live near him in Portland, Oregon.