Hello, I'm Larry
I help leaders enhance their communications, presentations, storytelling and presence. And when they improve these skills, it opens up a world of possibilities for improved performance and stronger results for them and their teams. I also help organizations develop a more nimble, adaptive leadership culture that allows them to successfully navigate this increasingly fast-paced, unpredictable and complex world.
I'm a strong believer in thoughtful, empathetic, disciplined leadership. I help leaders strengthen connections and motivate everyone around them. In my experience, the very best leaders inspire their employees by developing open and trusting relationships.
I have travelled an interesting career path: television news anchor and reporter, Employee Communications Director and Executive Keynotes Director at Intel Corporation, and now leadership coach and consultant.
I reside in Portland, Oregon and have the pleasure of living with and near four generations of family. I played multiple sports all the way through high school in the Los Angeles area and am still a huge sports fan today. Whatever sport is in season, I'm either playing it or watching it. My other passion is long walks in the country or the city. Many are in the rain—I do live in Oregon after all—but there's a saying we have here, "If you don't do things in the rain in Oregon, you don't do things." I like to do things.
And I would love to connect with you! Let's have a conversation sometime soon.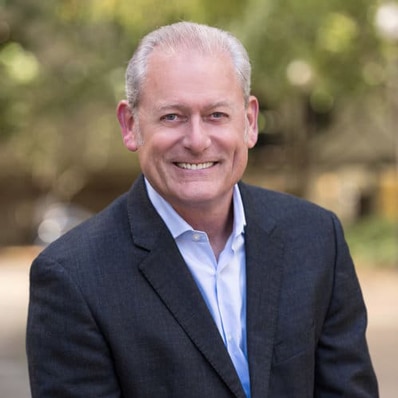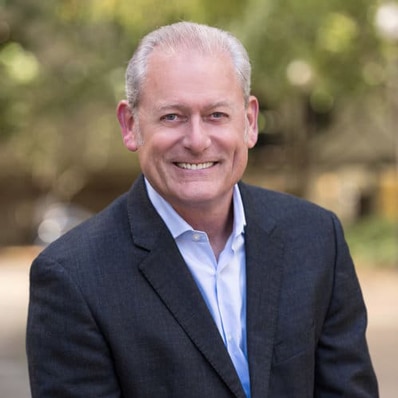 Larry Shoop has extensive experience in all forms of communication and presentations. He has produced and written keynote speeches for some of the most important events in the technology industry. He coaches and trains C-suite executives and leaders on their presentation development and delivery. Larry is a sought-after Master of Ceremonies as well as keynote speaker on communications, presentations and storytelling. He has led global corporate communications teams and developed comprehensive strategic communications plans. He has written and produced content for video, web, print and stage in both corporate and mainstream media environments.
Before starting FialloShoop Communications with Rosie Fiallo, Larry was Director of the Executive Keynote Group at Intel Corporation. Larry led a team of creative producers, graphic designers, demo developers, video producers, musicians and artists who performed some of the very best shows on the biggest stages in the technology industry. Intel's opening keynote at the Consumer Electronics Show in Las Vegas was recognized by Event Marketer as Best Production of a B-to-B Event for 2016.
Earlier in his Intel career, Larry was Director of Employee Communications. He created a global employee communications organization of more than 100 people from scratch, bringing them together under a unified organization, mission and vision. He also led the communications planning for Intel vision and strategy, major restructuring and other critical corporate-wide initiatives.
Larry has performed as Master of Ceremonies for numerous high profile events including the national Science Talent Search Awards Celebration in Washington, D.C. and the Intel Capital CEO Summit. He's given hundreds of keynote presentations and workshops around the world focused on presentation development and delivery, storytelling and communications excellence.
Prior to joining Intel, Larry had a 20-year career as an award-winning television news anchor, reporter, writer and producer. The last 12 were at KGW-TV, the NBC affiliate in Portland, Oregon.