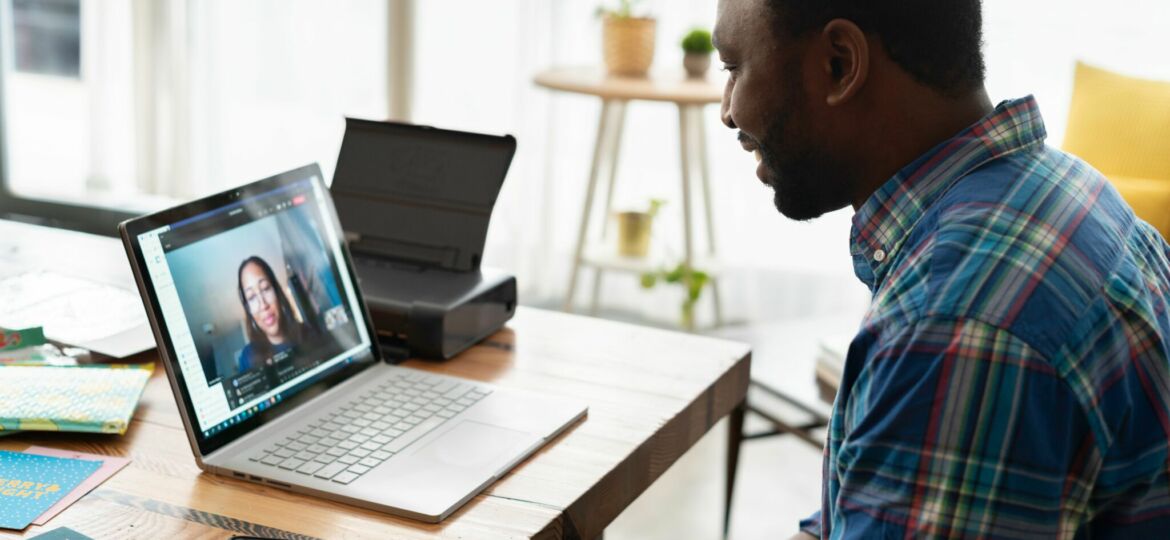 I have been a fan of Mark Mortensen's work for a few years.  Mortensen is a professor at Insead and his work on teaming caught my attention. His recent article was on a completely different topic, remote working. Most perspectives focus on the binary viewpoint, is it better to work in the office or remotely? There are pros and cons and like Mortensen, I think these perspectives miss the mark completely.
The False Perspective about Remote Working
In his article, Mortensen outlines the common trade off. Time in the office creates more physical contact but less autonomy, and vice versa working remotely. Following this path you find yourself with a choice of going to the office or working remotely. The hybrid combination of the two has emerged but it still misses the point.
The Real Point about Working Remotely
Mortensen argues we are talking about two factors: autonomy and richness of interactions.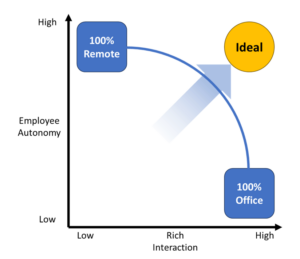 This shouldn't be a choice of one or the other. The real question is how can we achieve both? For me this comes down to a combination of individual choice and managerial/company support. It is true that casual physical interactions are extremely valuable and we can also create rich interactions online. Some teams found ways of thriving working remotely during the pandemic. This is what we should be focusing on instead of binary conversations about the pros and cons of working in the office.
I have plenty of online 1:1 conversations with clients that I classify as rich interactions. The key for me is both parties being present, giving the meeting their full attention. How have you been able to promote autonomy along with rich interactions?