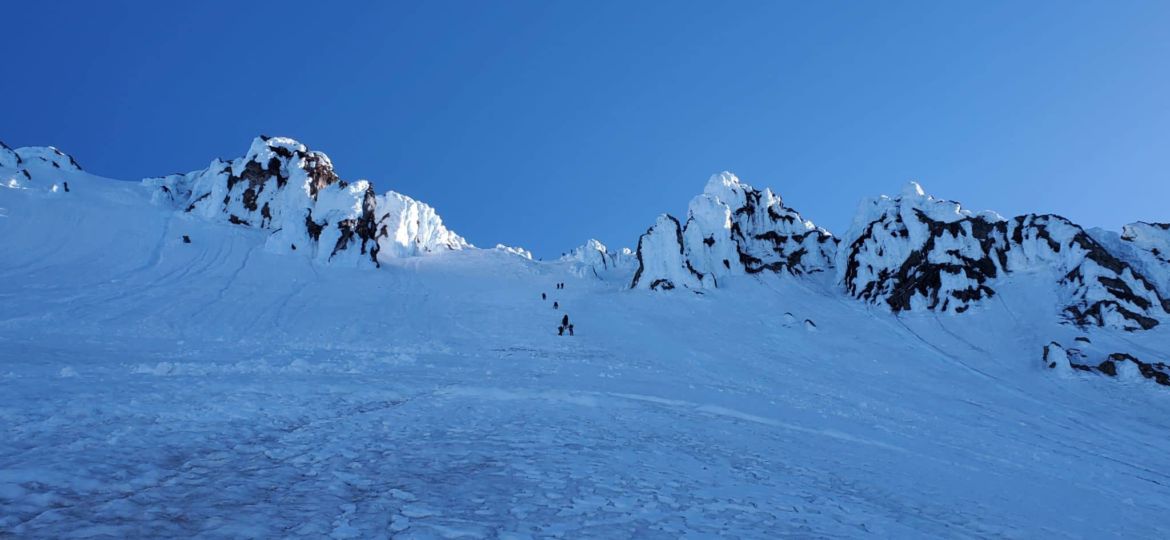 I recently climbed Mt Hood, the beautiful 11,000 ft peak that overlooks Portland.  Like any similar adventure the trip was full of leadership lessons.  Here are a few that stick in my mind as I reflect on the trip.
Have a clear goal and define what success looks like
It is pretty easy to say the goal was to climb Mt. Hood.  The reality isn't that simple.  Getting to the summit isn't necessarily the biggest challenge.  Returning from the climb is often a much bigger challenge.  You are tired, making climbing down icy slopes more dangerous.  Our first goal was to return safely and the second goal was to reach the summit.
Be prepared
I was fortunate to be on a trip led by the Mazamas, the Portland based mountaineering, climbing and hiking club.  They have deep experience and know what to be prepared for.  We can assume everything will go well, but what happens when it doesn't.  There is no substitute for seeking expert advice.  Mountain conditions change frequently, and climb leaders are always seeking intelligence to help them plan their trip.
Know the risks and set boundaries
This was very important for our trip.  We were climbing in June when the temperatures are warmer increasing the risk of falling rock and ice.  Anyone hit by a large piece risks falling leading to a serious injury or worse.  Even though we were only about 200 feet from the summit, we decided to turn back given the risk of falling objects.  We all bought in to the decision because we had a shared understanding of the risk.
One team
When you have a team, you succeed or fail together.  On a climb, you get to see everyone's strengths and weaknesses.  This is what makes the team stronger and more capable.  Members step up and take the load when necessary, we could rely on each other.  This isn't so obvious in the corporate environment where you may not see each other physically and the work output isn't so clear.  That said, the one team rule is every bit as relevant.
Celebrate
Back at the parking lot following the climb we had a celebration.  This is something it is easy for me to forget.  I tend to start thinking about the next challenge.  Before I do that I need to enjoy the time with teammates and appreciate what we did together.  It was a major achievement that I won't ever forget.
Now I will take these leadership lessons to my next adventure!