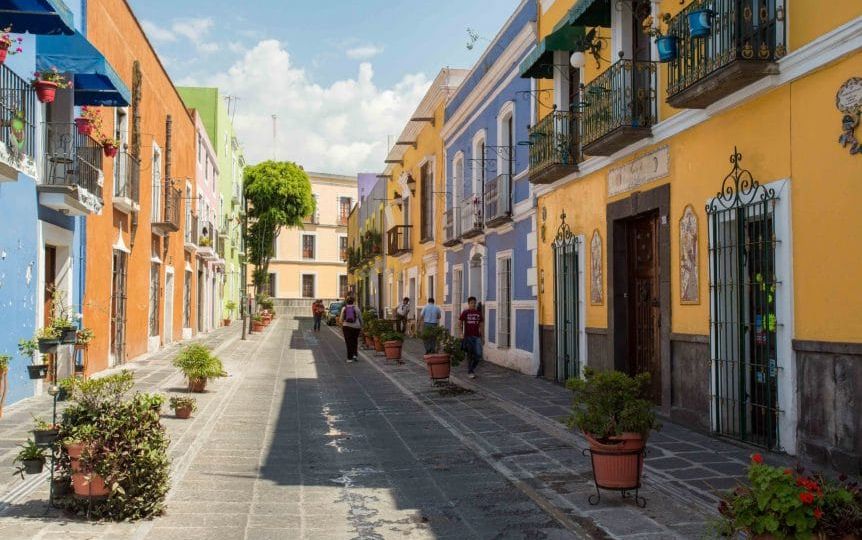 My heartfelt sympathy goes out to everyone who has been directly impacted by the magnitude 7.1 earthquake in central Mexico on Tuesday September 19th.  I travelled to Puebla, approximately 20 miles from the epicenter, on Monday the 18th to present at a local conference on the Tuesday and Wednesday.  I had not directly experienced a large earthquake until 1:14pm on the Tuesday.  Some learnings can only be generated from an experience like this.
Tuesday Began as a Normal
Tuesday began as a pretty normal day.  After getting some breakfast in a local coffee shop, I practiced my first presentation in my fifth floor hotel room.  My talk was scheduled for 4:30 pm.  After completing a coaching call with a client at 1pm, I would get some lunch and head over to the university campus.  Coaching calls require my full attention and this one was no exception.
About 10 minutes into the call I sensed the first tremors and figured this must be an earthquake.  It began slowly and gradually increased in intensity.  I remember not being too worried, focusing my full attention on my client.  The intensity continued to increase, and then I heard the sound of a crash from somewhere else in the hotel followed by all the drawers in my room's dresser opening on their own.  This was the first time I had any thought that I should leave the room or take cover.  I was about to cut in on my client and then the line went dead.
Time to Exit?
At the same time I heard a knock at the door and I quickly headed across the room.  It was the maid who gestured for me to get out of the hotel.  I hurried down the darkened exist staircase noticing some of the plaster had come off of the walls but no other damage was visible.  Outside of the hotel, guests and staff gathered in the parking lot and everything seemed eerily quiet.  Power was out in the neighborhood but everything else seemed pretty normal.  The local guests and staff seemed to take it in their stride.  In contrast, I felt unsettled and uncertain, not knowing what to expect or what was going to come next.  Were we going to be hit by more tremors?
After what seemed like a very long period of time we were let back into the hotel and stayed in the lobby in case of aftershocks.  Surprisingly the hotel's Wi-Fi was up and running and I was able to get online, and start to find out what had happened.  Reports of buildings collapsing in Mexico City started to filter through.  I began to hear stories of local buildings and churches  in Puebla collapsing.  As I started to see the footage, I began to realize I had been very lucky.  This feeling increased through the day.
My Own Artificial Reality
Reflecting back on that day, I had created my own artificial reality.  The earthquake was nothing to worry about.  The hotel wasn't going to collapse, I had a client to focus on and it would all be ok.  What surprises me now is how certain I felt about all of this.  My interpretation was a figment of my imagination and yet I believed in it completely.  In hindsight I should have left my hotel room immediately and found a safe space.  I have a new story that may serve me well in future but I wonder how many of my other life guiding stories are grounded in my own fantasy.  A lot more than I care to imagine.
Following the earthquake I observed how the local community came together to help those impacted and in need.  It brought out the best in people and was very inspiring.  People didn't wait for others or officials to act, they jumped in to do what they could.  I believe this to be true for any major incident and I wonder why it takes something like this for us to act as one to care for others in need?
How to Help
If you would like to donate to victims of the Mexico earthquakes you can do so here.  Thank you!